Should I Get a Cat or a Dog?!?
Are you considering to take in your first cat? You've probably heard of people comparing owning a cat to owning a dog. "Cats are more independent, relaxed, easier to train, etc…"
Although being true, you still don't want to underestimate the time, patience, and money necessary to properly care for your new furry friend. If you're still considering the facts before taking the plunge here are a few tips and tricks for owning your first cat.
How Serious Are You? Are You Ready for a Cat?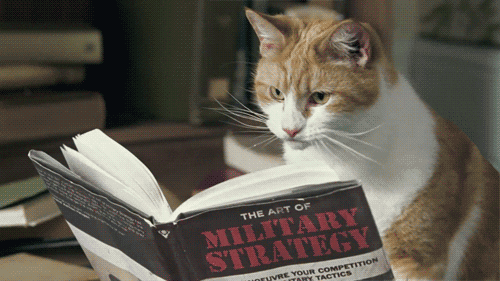 SHOULD you have a cat? One important factor to consider is if you have enough time to put towards your cat.  The majority of people work 8 hours work weeks, meaning they only have time to interact with the cat after 5-6 pm.
While most cats are largely independent and might not require as much attention, every cat's personality is different and has his/her own unique demands. For example, energetic young kittens will need a lot more nurturing and attention than a 5-year-old tom who just likes to bask in the sunlight all day long.
So how much time a day on average should you be spending with your furry feline?
Having multiple people to interact with the cat will help spend all their energy, instead of when you're trying to sleep.
How do I Know What Cat to Get?
Moggie vs. Pedigreed Cat
When picking a new cat, you should first understand your options and chose the animals that best aligns with your personality. There are two major differences between cats – Moggie and Pedigree.
Moggie cats are mixed breeds. These cats are usually rescues. If you don't know the breed of your cat or the shelter doesn't know, then it's classified as a Moggie cat.
When adopting a Moggie cat make sure that they don't have any diseases or problems as these can cause further problems in the future.
The other popular type of cats is Pedigreed. Think prize shows breeds. These cats are the poster child of their breed. Ones that are purely one breed.
These cats can be more expensive but are usually come with fewer issues. When getting a pedigreed cat make sure you know the cat breeder as some pedigreed breeds are known to have problems. Research breed types and ones that are known to misbehave!
Male Vs. Female
At the bottom of it, there's not much difference between male and female cats. The number one difference is male cats tend to be more territorial when outdoors and female cats tend to make more noise when going in season.
You'll be able to tell your cat's in seasons as it will make loud yowls and bizarre body gyrations. All and all, males and female cats are very similar and it depends on your particular experience.
Check out this breed tester for help deciding on what breed to adopt  – Cat Breed Selector. 
Common Issues with Raising a Kitty
Kittens get bored. They're fluffy and full of energy. If you aren't interacting with your cat, it can lead to depression and other problems. Cats are social animals and unlike common belief crave love and attention.
If they've been going on scratching rampages on the furniture or meowing endlessly in the middle of the night, your cat may be sending you signals that they need more love.
Places to Get a Cat in Austin
Austin Pets Alive started fairly recently in 2009. Since then they have saved more than 50,000 cats and dogs. On their site, they brag that they saved Austin more than 90% of animals since 2011! They would be a great place to start your kitty search.
Austin Animal Center is the largest municipal animal shelter in Central Texas. They provide shelter to over 18,000 animals ANNUALLY! Their mission's to place animals in foster care, rescue partner groups and loving family around the local area.
Founded in 1986, PAWS is located in Kyle, Texas. This group provides care and love to homeless, abandoned and abused animals in the Central Texas area. They are a no-kill shelter and their mission is "We envision a time when our Central Texas Community celebrates the human-animal bond, pet overpopulation is solved, permanent homes for all adoptable animals are ensured, and all animal suffering ends." This group would be another great option to find a cat.
Final Thoughts
We hope you find the perfect cat to complement your personality and situation. If you ever go away or need a sitter while at work, we'd love to assist you. We have the best team of sitters in the area.