Best Places to Visit with the Dog
Are you a family that just can't leave your dog at home. One where the little furry baby with four legs is part of every vacation? If so traveling is never easy. Do we hire a sitter, someone to walk to the dog? Can we leave them with a friend? Can we fit them in the suitcase?
These questions race as you plan to take your next vacation. If you and your pup are inseparable then don't worry. There are places all over the states that love animals as much as you!
Some of the best places are vacation rentals – places that you rent out for a certain amount of time. That way you won't have to endure living in a place with someone who dislikes dogs…. Not good for anyone…
Dog-Friendly Vacations East Coast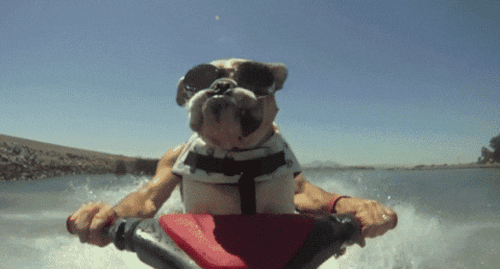 Nantucket is first on the list! Here are tons of dog-friendly beaches. Both a touristy and more secluded option, for people looking to get their alone time.
If you want to stay mobile during your stay, Wave Shuttle is a free shuttling service that will take your dog to beaches around the are for free! Another gem you can't miss while in Nantucket, MA is Milestone cranberry Bogs – acres of rich red cranberries. A truly magical place.
The reason Bar Harbour is up here is probably obvious – Acadia National Park! This national park covers 50 square miles of mountains, lakes, hiking and biking trails in the surrounding area.
Looking to do something unique? Take your dog on a boat tour along Frenchman Bay. A lovely tour around the surrounding area. Or check out one of our favorite dog parks between seal Harbour and Northeast Harbor 🙂
Dog-Friendly Vacations Midwest
St. Louis, Missouri is one of the most underrated places in the states. For an amazing vacation with your pouch, check out Gateway Arch Park – an Iconic Landmark. The Arch is a 630 foot half circle  – more than double the height of the Statue of liberty!!
A great place for afternoon strolling. You can visit the arch take a river cruise or visit one of the many pet-friendly restaurants nearby.
Chicago is one of those rare city's that truly values dogs. The Hotel Monaco – a fancy hotel downtown – will great your dog by name :0
I don't even know my dog's name… Kidding!
At most hotels, you can expect your dog to be pampered beyond imagination. While in the city catch a Cubs game, see the bean, or tour the many dog-friendly restaurants.
Dog-Friendly Vacations California
American River Parkway in Sacramento is a 32-mile shady greenbelt – perfect for a day with the dog. Also in the area are pup friendly parks, picnics, rivers, and beaches.
YES. We see multiple questions asking if Yosemite is a dog-friendly park and the answer, yes yes yes. This amazing National State Park get a whopping 4 million visitors each year. When visiting look up the 3 counties to see which you'd like to visit most – Mariposa, Tuolumne, Madera.
Dog-Friendly Beach Vacations
Double Bluff Beach: Whidbey Island, WA
Beach, sun, friends, dog – what's better in life? The Double Bluff Beach in Washington is a beautiful place to bring the dog. Leash required in the picnic area BBQ area, but optional near the beach. Only for well-behaved dogs.
Dog Beach: Fort Myers Beach, Florida
Anything with the name "Dog Beach" is a must visit for dog owners. Open from 7 am to Dusk, this beach is free of entrance and free parking. Doggie showers are available. The only downside – no alcohol or glass containers.
Pet-Friendly Vacation Rentals
Nacho Mama's Tiny Houses of Asheville
Located in Asheville, North Carolina, this beautiful tiny house is a mountainside location. Costs $129 – $199 per night. Only a $5 uber to downtown. See you there.
Dog-Friendly Treehouse in Carmel
A dog-friendly treehouse? Where do I sign up? This cozy locations has 1 queen sized bed, 1 cot and is a 20-minute walk to the beach. Entertainment and restaurants are only a close by as well.
Where ever you go on your next vacation, we hope you the best of times! If you the pup cann't make it the next trip, reach out an let us know, we'll show em a good time while you're away 🙂