Separation Anxiety in Dogs –  Four Things You Can Do To Fix It
Separation anxiety in dogs is common, particularly rescue dogs that may not have had the best life — until they met you, of course.
If you've got a new puppy at home, easing them into their new environment presents some challenges, but perhaps no challenge is greater than acclimating them to being left alone. Some dogs may resort to destructive behavior, chewing furniture, shoes or destroying other items in the house. Others may whine, whimper and be vocal so much they drive your neighbors crazy. Worse yet, they may urinate or defecate to express their dissatisfaction.
So what's the best way to cure your dog of all these separation anxiety symptoms? Well, the answer may be to focus on what not to do first.
The Biggest Mistake Pet Owners Make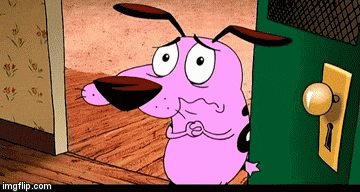 The number one thing that makes separation anxiety worse is typically the owner's own behavior. And that's difficult for many to hear. Overcompensating for the anxiety their dog is exhibiting, many owners immediately shower praise and affection on their dog the moment they step back inside their house or apartment. This is actually creating a positive feedback loop for the dog and reinforcing the anxious behavior.
In addition, experts say that making the departure a prolonged, emotional farewell is actually sending the wrong message to your four-legged friend, building up that anxious emotional response as you head out the door.
The solution? Desensitization. Make entering and leaving no big deal. Don't acknowledge your dog as you prepare your going-out routine — no coddling, no cuddling, no verbal cues. It's important you don't display any anxiety cues in yourself, which your dog can pick up. (Learn more about dog's crazy ability to read human emotion in this fascinating article here.)
Then come back after just a few moments. Again — no acknowledgment of your dog's behavior. No admonishing bad behavior. Just go about your normal business until they settle down.
It's also important to reward your dog for their positive behavior. Keep coming and going at random intervals, for longer and longer periods of time. When your dog settles and ignores you as you enter and before you exit, reward them with high-quality treats.
The Best Way To Combat Separation Anxiety in Dogs
There are things you can do proactively to help your dog or puppy keep calm when they're left alone. So if your instinct is to shower your pups with love and affection, do it this way!
Many dogs respond to music or the sound of human voices talking. Try playing some soothing music — did you know dogs prefer reggae? — or putting on a podcast when you're out of the house.
You should also ensure your dog has enrichment activities so they can redirect that anxiety into positive play. Double-check any toys you leave out to make sure they are appropriate for long-term, unsupervised play.
Additionally, pamper your pup with a dedicated space: whether that is a simple dog bed or a nest of blankets and pillows, make sure they have an area in the house that is their "home base".   
If they seem reactive and anxious to outside noises, like thunderstorms or the garbage truck, consider a t-shirt or Thunder Shirt. The pressure on the torso of a dog can help calm and soothe them in times of stress.